11 November 2019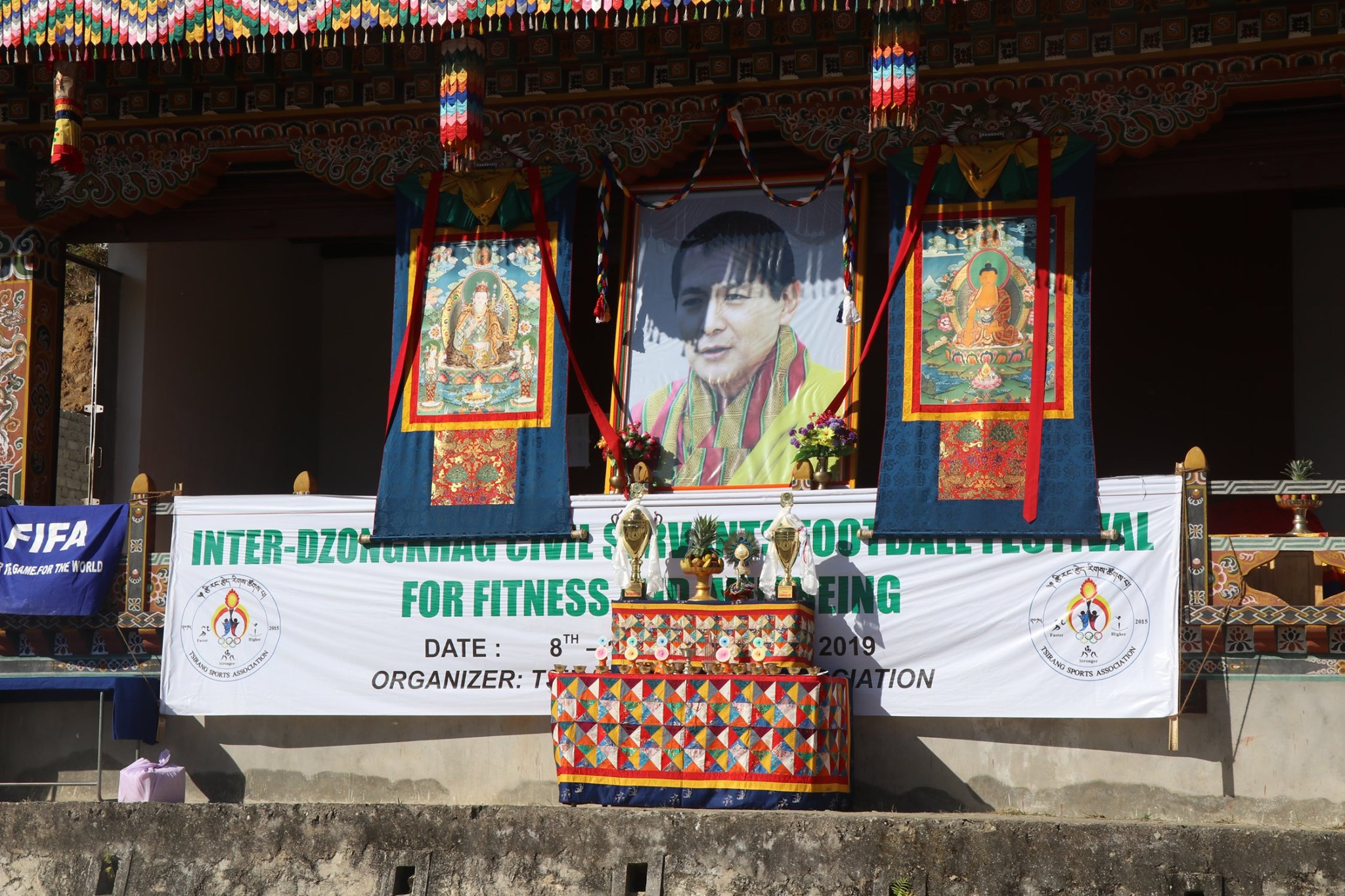 Tsirang Dzongkhag is joined by Sarpang and Bumthang Dzongkhags team in offering Karmay Tongchey (Thousand Butter lamp) for our Fourth Druk Gyalpo on His Majesty's 64th Birth Anniversary. 
Tashi Namgyal Dratshang led by Umze performed Nyepjatsha in Dzong Nyekhang for His Majesty's long life, peace and prosperity of the people of Bhutan. 
Coinciding with the celebration, Final Match of Inter Dzongkhag Civil Servants Football tournament will play between Bumthang Dzongkhag versus Sarpang Dzongkhag B team. 
Dasho Dzongdag of Tsirang is the chief guest on the today event. 
In gratitute to His Majesty Fourth Druk Gyalpo's sacrifices for the people of Bhutan offer Zhabten by the Sector heads, Regional heads, public and participants.
Sarpang Dzongkhag bagged the first prize of Nu. 80000 and Bumthang Dzongkhag is run ers up with cash prize of Nu. 50000 in this year Inter Dzongkhag Civil Servants Football tournament festival. 
Theme of this year football tournament is"For fitness and wellbeing"