Notification Period:
31 May 2021
To
18 June 2021
Dzongkhag Livestock Sector under Tsirang Dzongkhag Administration with technical and financial support from the Department of Livestock (DoL) under the Ministry of Agriculture and Forests (MoAF) in carrying out the national flagship program on Dog Population Management (DPM). The program is a joint effort of National Centre for Animal Health (NCAH), Serbithang, the Regional Livestock Development Centre (RLDC) Wangdue and the Dzongkhag Administration, Tsirang and Gewog administrations of Tsirang. The program is tentatively scheduled from 1st to 17th June, 2021 covering all the twelve gewogs in the Dzongkhag by identifying DPM clinics in three strategic locations at Dzongkhag Veterinary Hospital (DVH), Mendrelgang and Sergithang gewogs. The program is intended to improve health and welfare of owned and stray dogs through responsible pet ownership and stray dog adoption, stabilize and maintain stray dog population to an acceptable and manageable level through Catch, Neuter, Vaccinate and Release (CNVR) program, eliminate human rabies and reduce risks of other zoonotic diseases in human from dogs, and prevent harm to environment and wildlife and reduce spill over infection to wildlife population.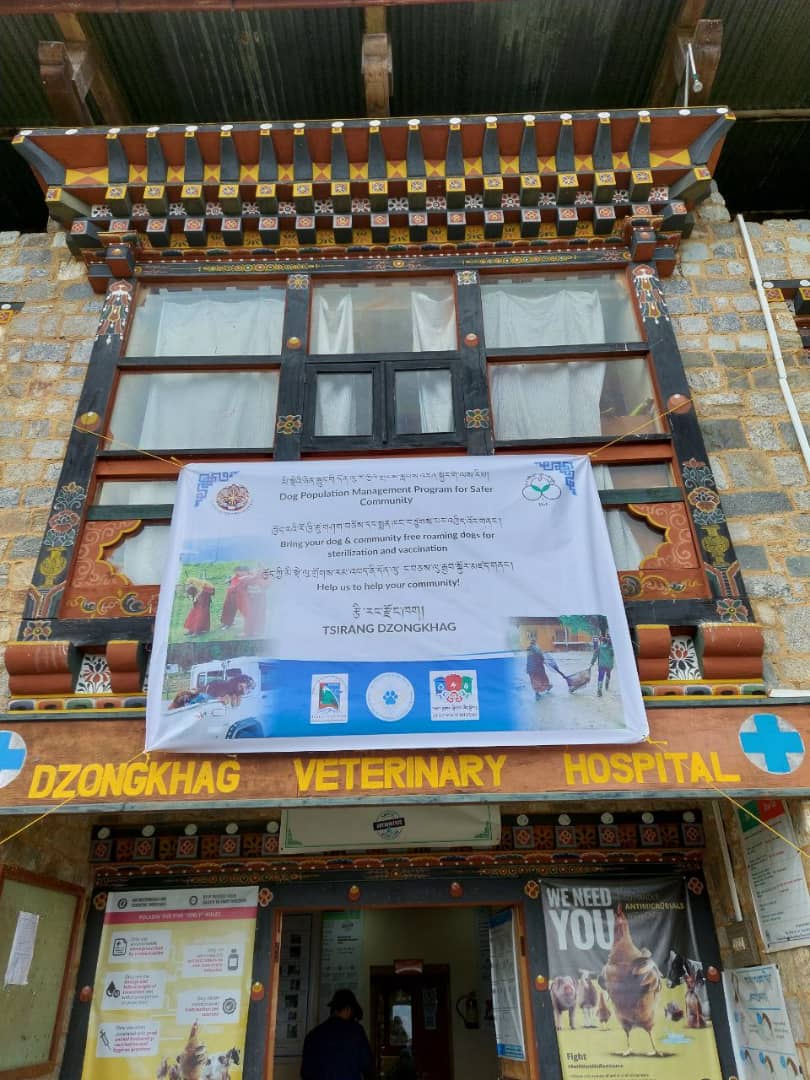 The program is a result of consultation with gewogs, Dzongkhag and other relevant stakeholders on 5th March, 2021 in Tsirang Dzongkhag. An extensive pre survey, using mobile application was carried out in March, 2021 to estimate numbers and locations of dogs in the Dzongkhag to formulate a strategic plan. The DPM program in Tsirang aims to achieve a target of 100% sterilization and registration of pet dogs, 90% vaccination against Rabies and 100% sterilization of unowned dogs. In total, by the end of the program it is expected to achieve the sterilization target of 1434 dogs which are unsterilized in the Dzongkhag.
Various communication strategies have been exploited to communicate the details of programs for benefit of the public. Tentative schedules will be intimated to Gups and public through appropriate forums.
contributed by DLO